The contact timeline keeps a chronological history of activity related to the customer or supplier.
The timeline can be seen at an individual contact level and a company level. The company level will show all activity from all contacts at the company. To view the timeline at a company level open an individual and click on the company name.
A range of information can be shown on the timeline:
Tickets
Emails (including copied email from your own systems via the Mail Store app)
Orders
Accounting transactions
Status changes
Notes & Calls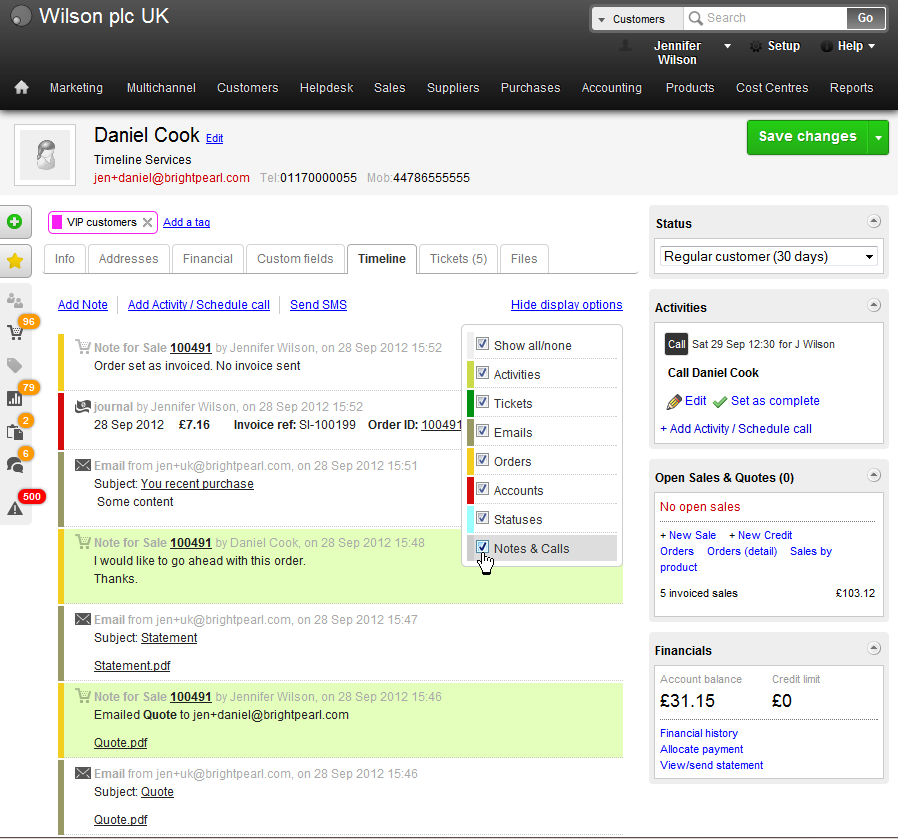 The timeline is where you'll be working most with a contact as you develop and manage the relationship.